Saint Victor shines in Atlético Mineiro's Copa Sudamericana triumph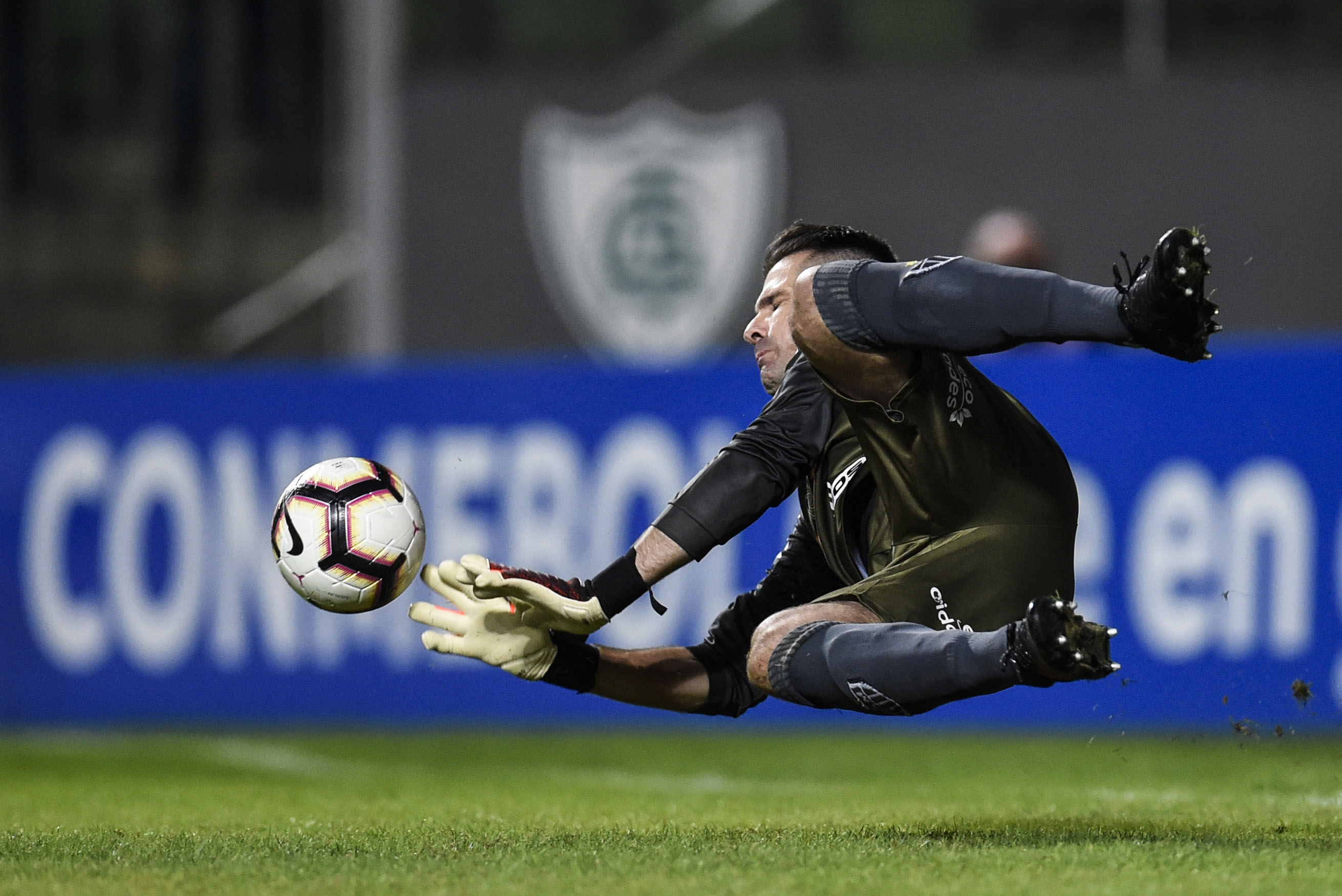 There's a reason the Atlético Mineiro faithful call him "Saint Victor". On a night that the Independência has not witnessed since those halcyon days of 2013 when they went all the way to the Copa Libertadores crown, their veteran keeper put in a heroic performance in a nerve-wracking penalty shoot-out victory as the Brazilians edged into the round of 16 in the CONMEBOL Copa Sudamericana by the skin of their teeth.
A goal down to Chilean outfit Unión La Calera, Atlético would have to do something they had failed to accomplish in their last four matches in this tournament were they to progress – score a goal. And it took a second half substitute to manage the feat and pull the home side level on the night.
With just 20 minutes of normal time remaining and Galo staring down the barrel of a second elimination from continental competition in a matter of weeks, Alerrandro stepped up with an instinctive forward's finish to stab the ball home from inside the penalty area. With the scores tied after 180 minutes of football at 1-1, it was down to spot kicks to decide who would progress to the last 16.
Up step Victor.
Leyton – saved. Bou – saved. Larrondo – saved. Atlético were through 3-0 on penalties and those famous legs had done it again.
Worth seeing again and again! The three penalty saves made by @Atletico stopper Victor in the shoot-out!#CONMEBOLSudamericana pic.twitter.com/KVaiDe6kQT — CONMEBOL Sudamericana EN (@TheSudamericana) May 29, 2019
If you're having a sense of déjà vu, it is entirely understandable. We have certainly been here before with this no. 1. On 30 May 2013 – close to six years to the day – at the Independência once again, Victor kept out a penalty from Riascos, then of Tijuana-MEX, to send Atlético through to the quarter-finals of the Libertadores.
That year, under the stewardship of Cuca and arguable the most potent attack in the competition, Atlético went on to lift the continental crown. History now has the chance to repeat itself, and Victor will be granted another opportunity to live those magical nights under the floodlights at this small and vibrant ground.
Atlético will play the winner of Botafogo and Sol de América in the next round of the Cop Sudamericana. With that tie not set to take place until July, "São Victor do Horto" has a little time to revel in yet another glorious night's work for the Belo Horizonte outfit.