Copa Sudamericana finalists decided on nights of drama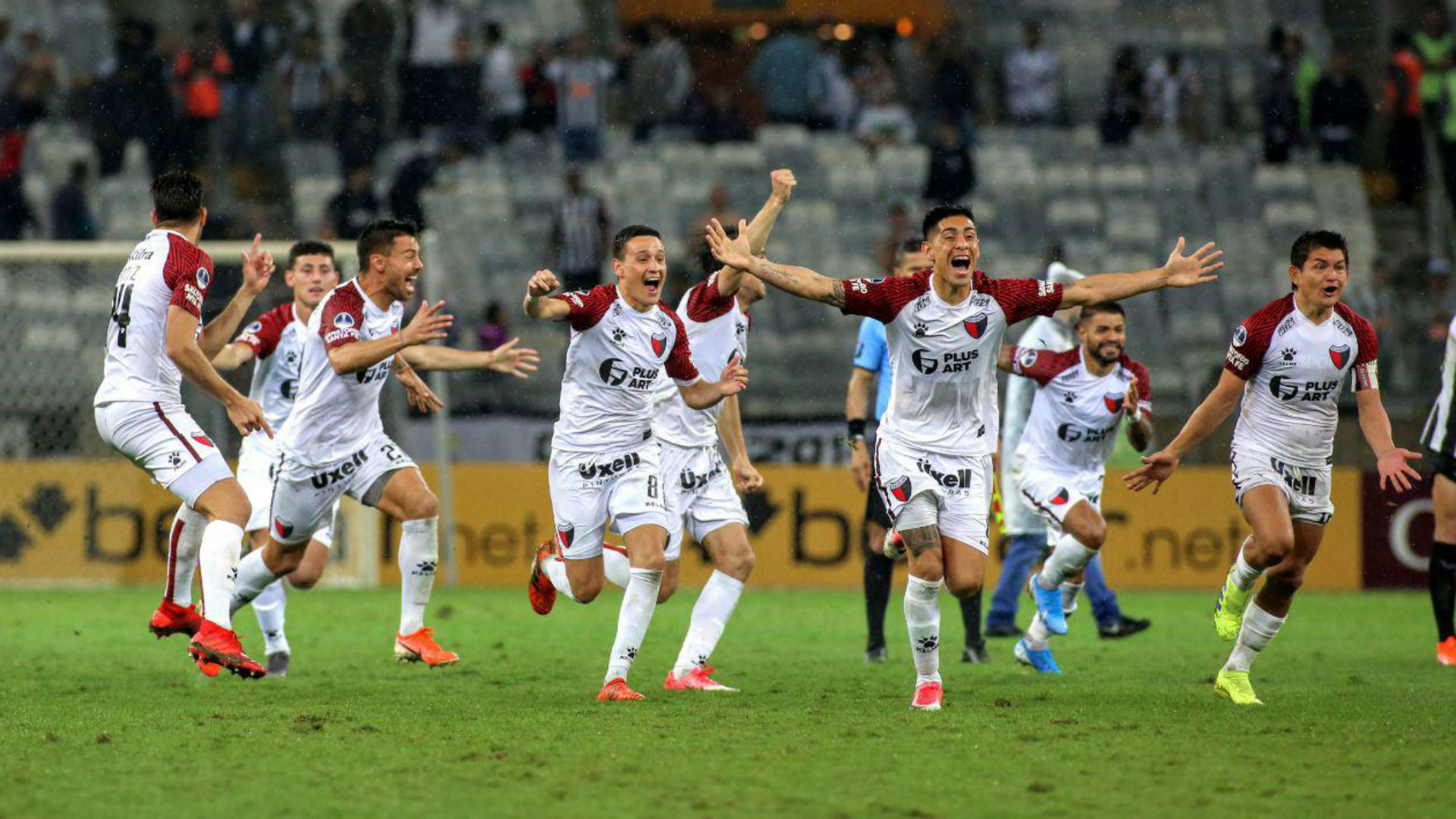 We have our finalists. On 9 November, Independiente Del Valle and Colón will meet in the final of the Copa Sudamericana, with the winner qualifying for the 2020 edition of the Copa Libertadores. Just 90 minutes now separates one of these two teams from continental triumph.
For Independiente del Valle, their awe-inspiring upward trajectory continues. Having reached the final of the 2016 Copa Libertadores, where they lost to Atlético Nacional of Colombia, they have now reached a second continental final in just three years.
Their run to the Libertadores semi-finals saw them eliminate both Buenos Aires giants, River Plate and Boca Juniors, along the way. This time around they have seen off Independiente (seven-time Libertadores champions) as well as Brazilian side Corinthians in the final four.
🎉🇪🇨 That #Sudamericana Final Feeling for @IDV_EC! pic.twitter.com/QYhUskBHCR — CONMEBOL Sudamericana EN (@TheSudamericana) September 26, 2019
Del Valle did the damage in this semi-final in the first leg, winning 2-0 at the Arena Corinthians and leaving the São Paulo-based outfit with it all to do on the road. And while Corinthians put up a valiant effort in Quito it was not enough to make it through the two-legged tie.
Twice Corinthians went ahead on the night, first through Mauro Boselli and then Clayson found the back of the net, but the home side fought back on both occasions to claim a 2-2 draw in the second leg, and a 4-2 aggregate win. Del Vale have made it to Asunción.
And they will be joined by Colón, who made it through a nerve-wracking penalty shoot-out against Brazilian side Atlético Mineiro. Colón had won the first leg 2-1 on home soil and came to Belo Horizonte looking to defend their lead against a side desperately out of sorts in domestic competition.
Atlético have slipped down to 10th in the Brasileirão standings and have lost their last five league meetings in a row. With morale at a low in the camp few gave them a chance of rallying to find the result they needed to turn this tie on its head.
👋 @FIFAcom, can a penalty win the #Puskas? Asking for our friends @ColonOficial... #Sudamericana pic.twitter.com/Cgf7fZ11AB — CONMEBOL Sudamericana EN (@TheSudamericana) September 27, 2019
But rally they did. The home side seized the initiative from the very first whistle and Atlético opened a two-goal advantage through Franco di Santo and Chará, only to see Colón pull one back in the second half through Luís Rodríguez at the Mineirão. From the spot, Rever and Cazares both missed for the Brazilians, as Colón prevailed 4-3 in the shoot-out to book their own place in Paraguay.
Now, it is all eyes on Asunción and the grand final on 9 November. For one of Independiente del Valle and Colón, the fruits of their hard labour is about to pay rich dividends.